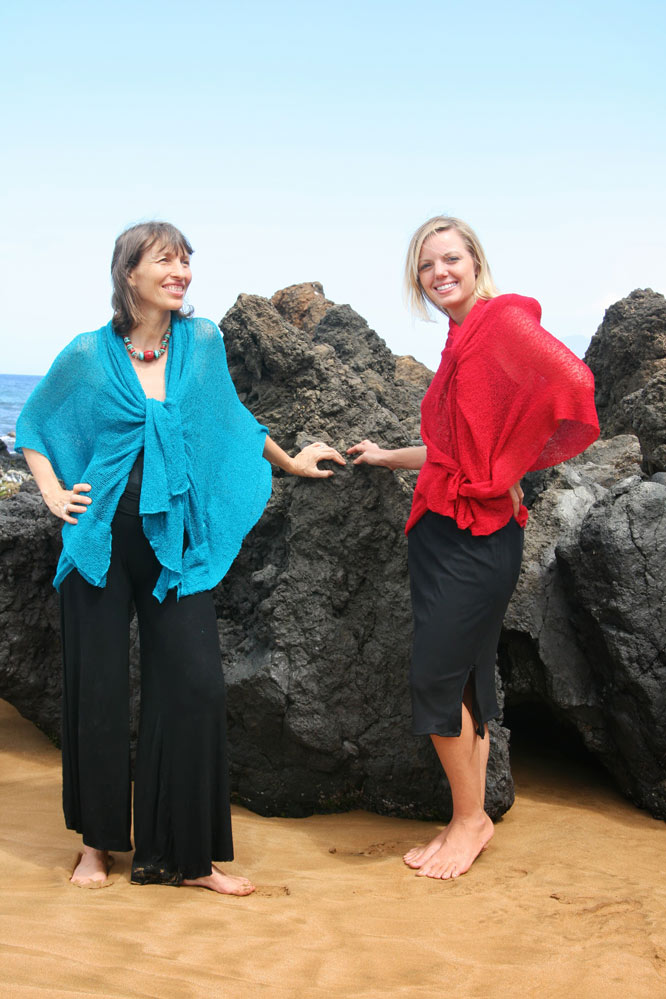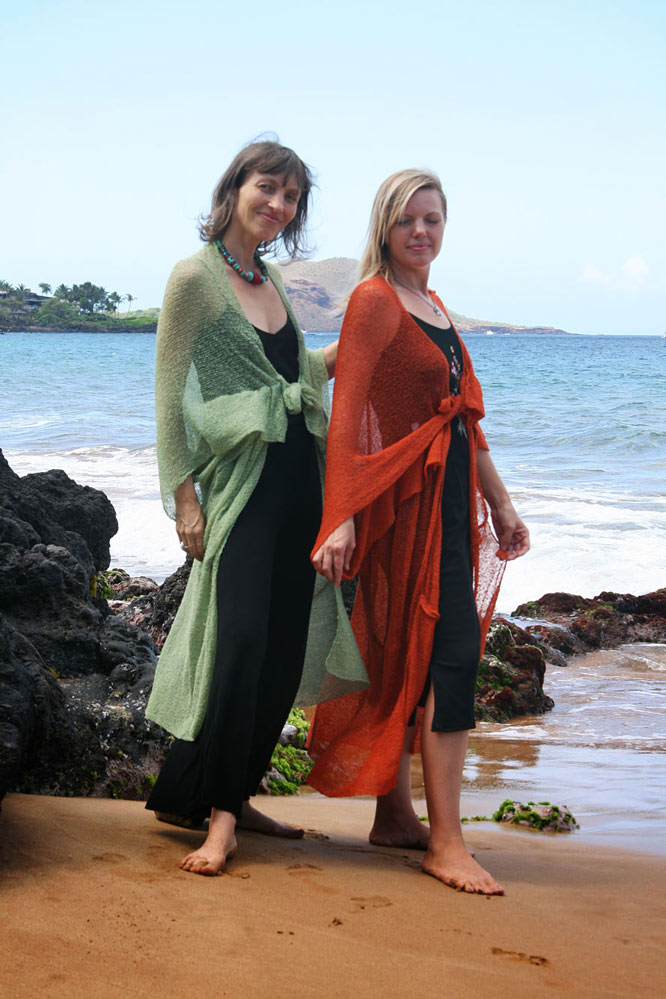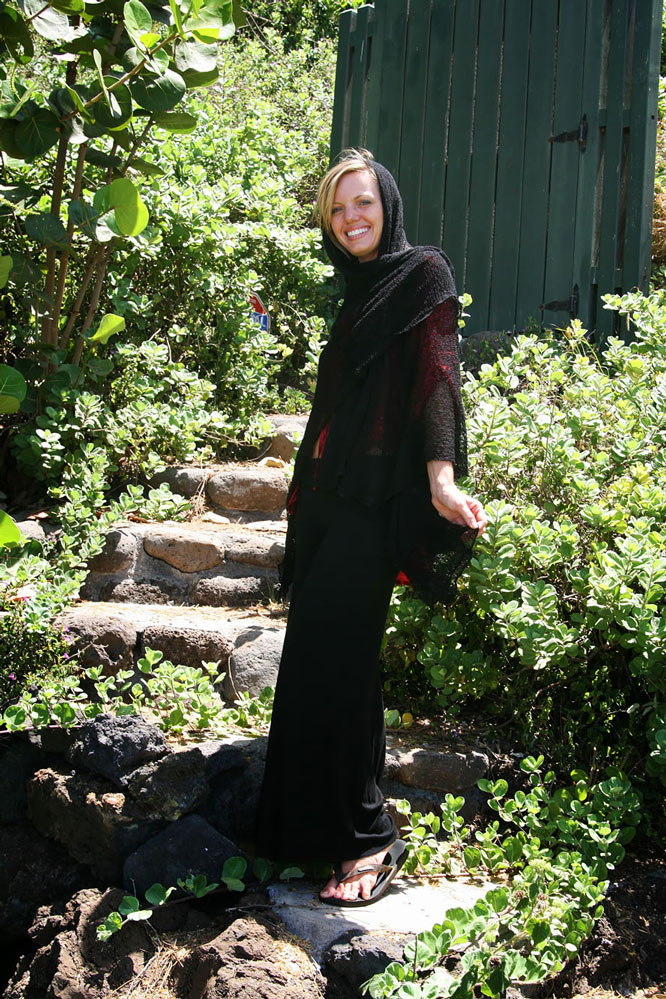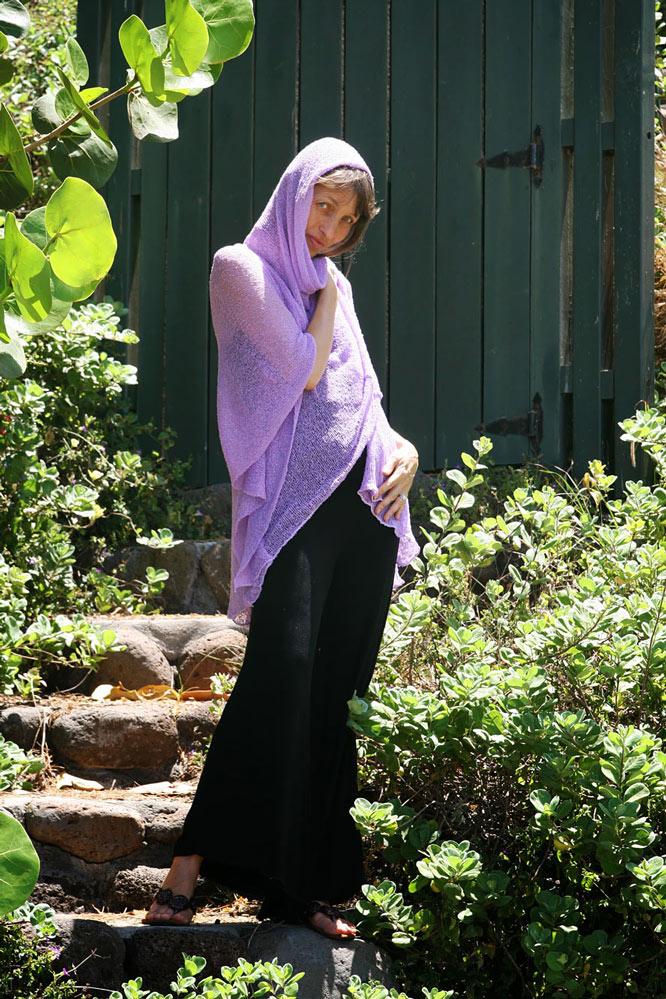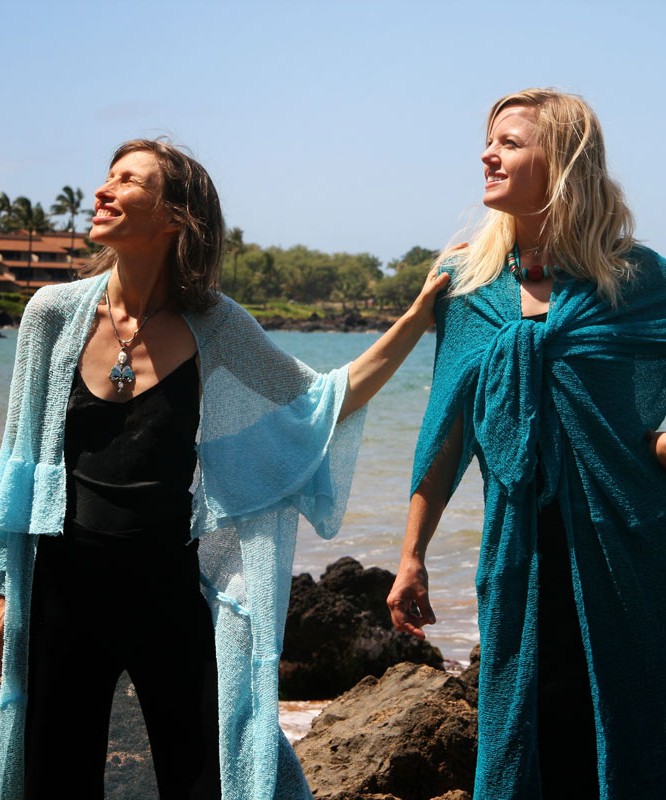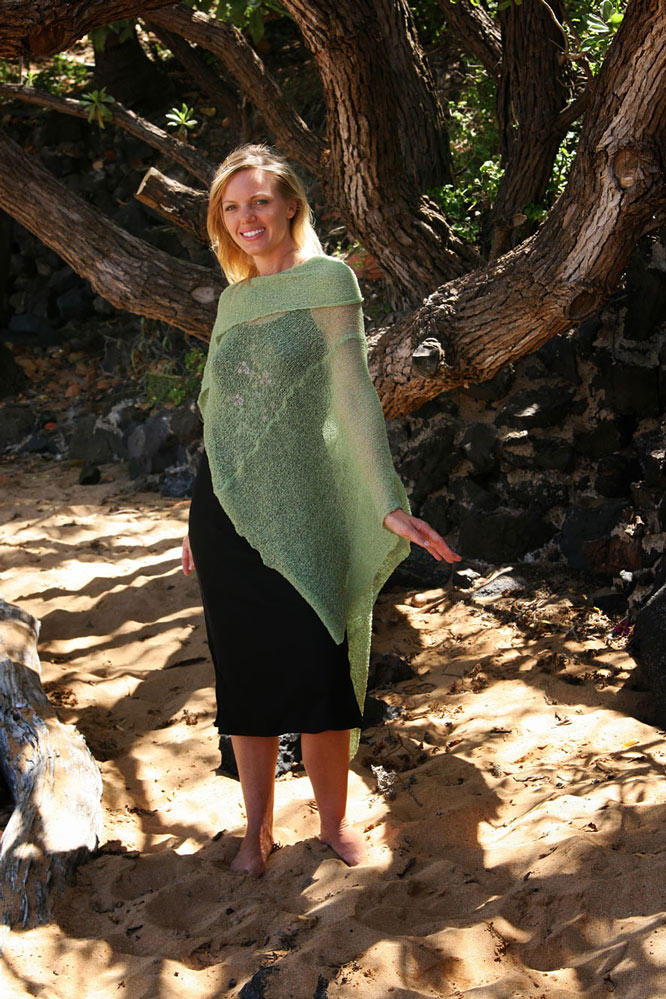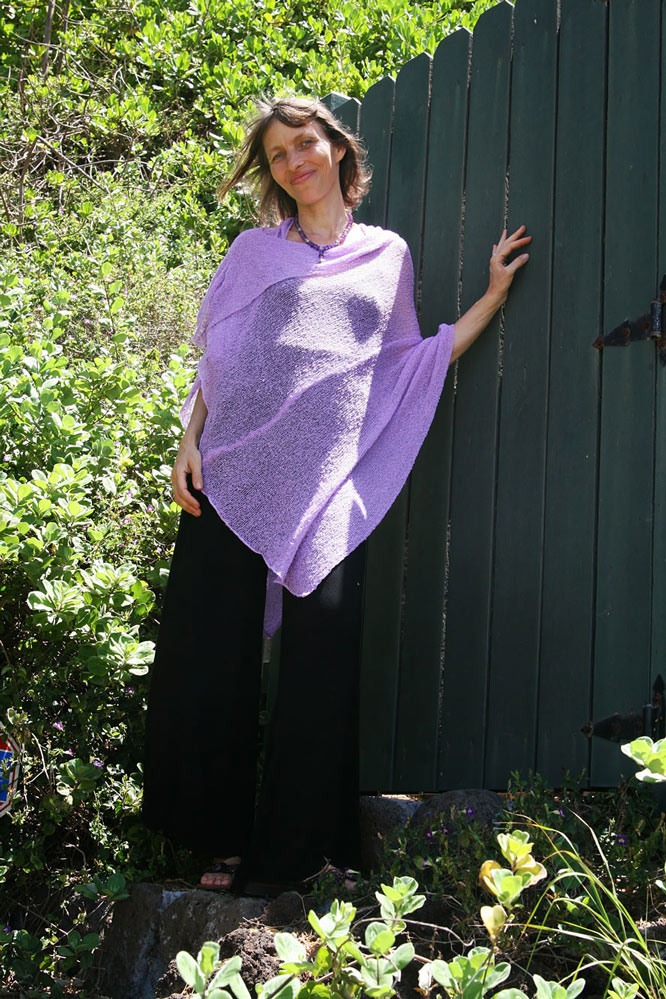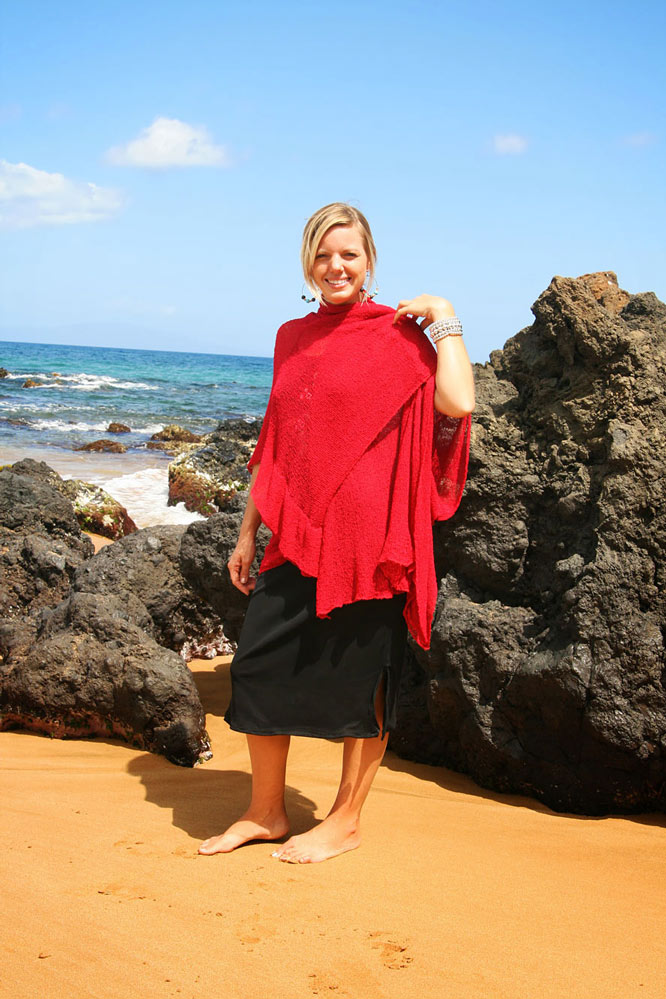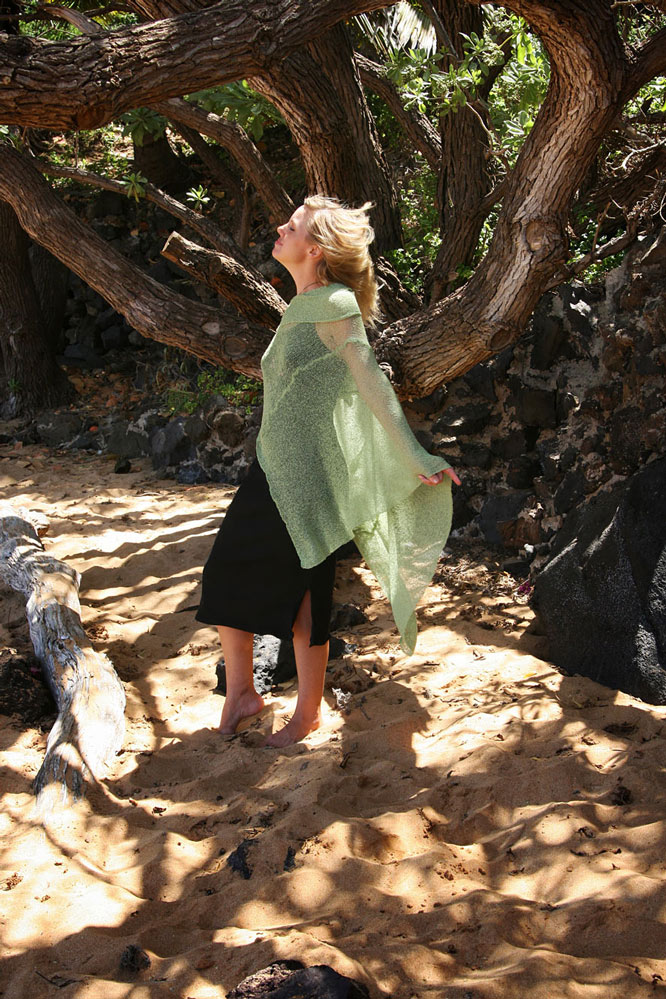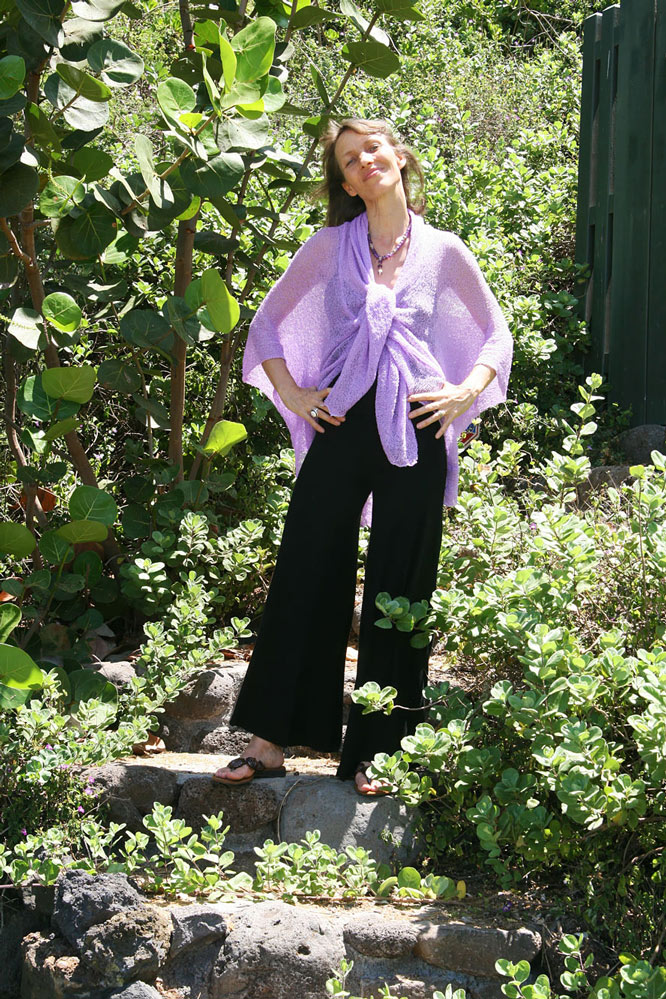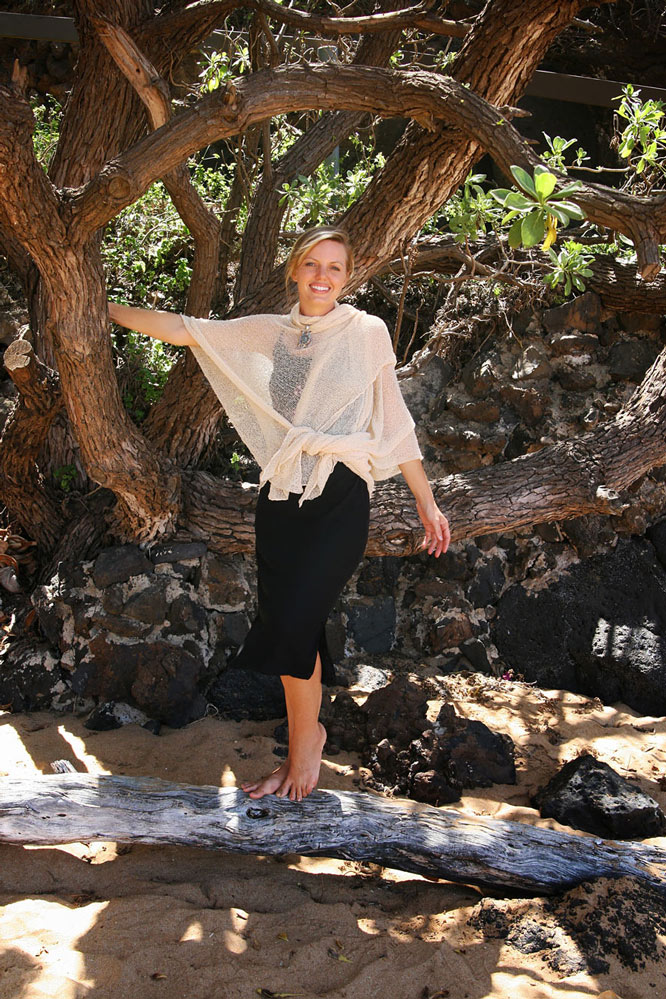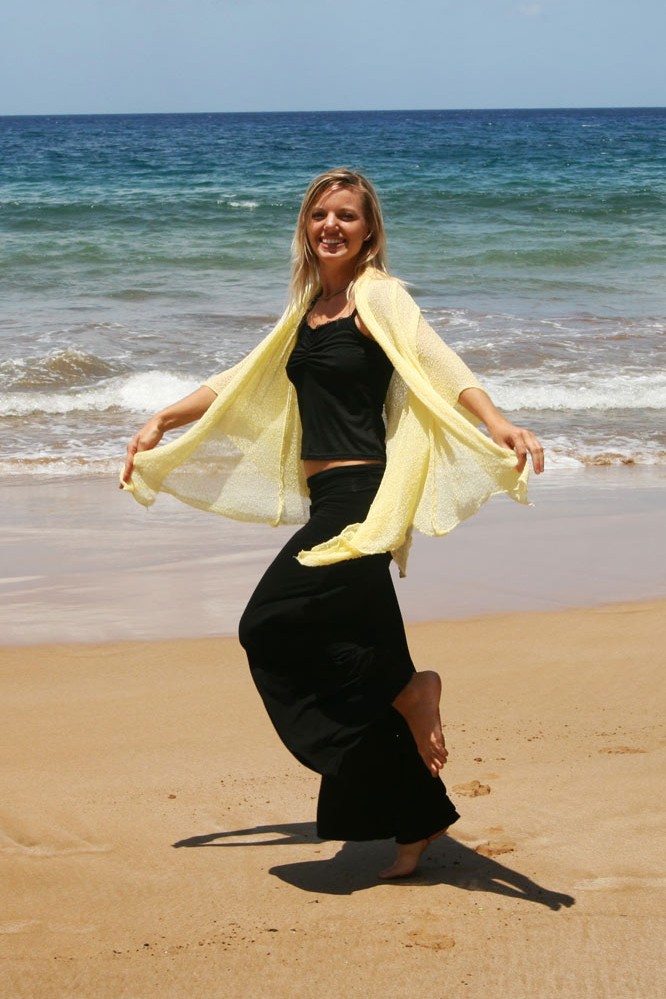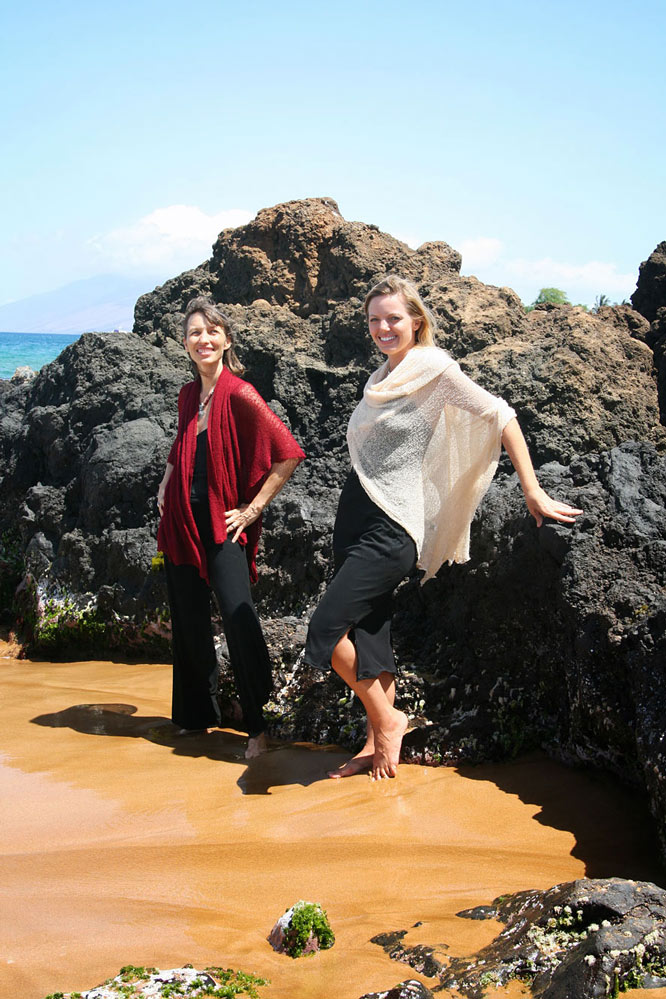 Enchanted Wrap Jackets
* make any outfit look more interesting and feminine
* give you that little extra warmth while adding to and matching any and especially your favorite outfit
* make a perfect travel companion because they don't wrinkle so you can stuff them in your purse
* are practical because they have sleeves and don't slip off the shoulders like shawls tend to and are machine washable
* are light to carry while adding warmth where needed
* can be beautifully layered, for example a heavy over a light one to add additional warmth
* are extremely versatile by offering at least twelve ways to wear them
* They come in one-size-fits-all as they can be stretched to fit.
* They are machine washable (see instructions on the DVD).
You can never have too many: It's great to have one in a versatile color that can go with everything, as well as one that can add to the beauty of a favorite dress by exactly matching it while having one in a bright color can add a splash of aliveness. We love our great color selection because that makes it possible to match any skin tone or outfit.
Our Enchanted Wraps are available in two weights: a light and a heavy weight. They can be ordered in any of our 48 colors. If you send your phone number with your order we will get in touch with you right away if there are any questions concerning the availability of a color.